Aluminium Smelting
Aluminium Smelting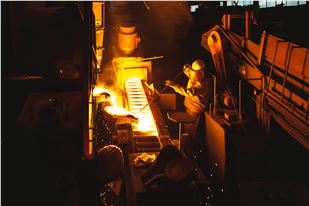 Seal Innovations' Engineers have worked in partnership to help address the challenges presented in processing aluminum.
Whether it is on the Reduction Lines, the Cell Tending Machines, on Mobile Equipment or in the Carbon Processing Plant, Seal Innovations sealing products are doing the job.
Small teams and individual designers need a space where they can watch the design process unfold, both for themselves and for the people they work with – no matter if it's a fellow designer, product manager, developer or client. Neotek allows you to invite more people into the process, creating a central place for conversation around design. As those teams grow, transparency and collaboration becomes integrated in how they communicate and work together.
Like what you're reading? Subscribe to our top stories.
Follow us on Medium, Twitter, Facebook, YouTube, and Dribbble.
Written by
I create advanced website builders made exclusively for web developers.
3 Comments

As a developer who loves finding creative and efficient solutions to problems this is awesome
Reply

Love it Jerome! We're all about keeping it up.
Reply

Maria Muszynska
2 days ago
Since our attention spans seem to be shrinking by the day — keeping it simple is more important than ever.
Reply
Post a comment